Discover The Right Plan for You with Cox Packages
What truly sets Cox Communications apart are their bundle options. They offer a variety of packages catering to Internet, Homelife, TV, and Phone, with the option to bundle each of these services according to your choice. From Cox cable packages to their internet or phone bundles, there is an option available for everyone. Not only can you pick and choose what you need out of the existing packages, but you can also create customized Cox Bundle Plans to suit your own preference! Each Cox package comes with the provision of adjusting speeds and add-ons after your purchase, and a thirty-day money-back guarantee. Here is a breakdown of the various ready-made package deals that Cox has in store for customers:
1.25 TB with each plan.
Access to over 3 million hotspots.
Security Suite powered by McAfee.
Option to add more data.
5 exciting deals to choose from.
Low-cost options if qualified.
Experience Blazing Speeds with Cox Internet
From Panoramic WiFi to outclass speeds, the Cox Internet experience will blow you away. Choose from a range of packages designed to cater to your internet needs. Whether you choose Cox Go Fast Internet, offering download speeds up to 100 Mbps (for seamless web browsing, social media, and emails) or Go Faster Internet with up to 250 Mbps (for gaming and streaming) Cox Internet plans are second to none! Need even more speed? The Cox Go Super Fast Internet offers up to a whopping 1GB and Go Beyond Fast an even higher download speed of 2GB (2000 Mbps), perfect for intense gaming and 8k video streaming. Get access to more than 4 million WiFi hotspots, wall-to-wall coverage, complementary equipment upgrades, and a secure home network.
Cox Phone Ensures Uninterrupted Services for You
Unlock the full potential of your phone with Cox Voice features and settings designed to fit seamlessly into your lifestyle. Take charge of your phone experience, tailoring it to your preferences with the Making Phone Calls Guide which gives you control over your usage. Streamline your communication with Screening Calls Guide and ensure safety and efficiency with Safety & Long-Distance Service Guide. Features include Simultaneous Ring for seamless communication between devices, Autoblock for robocalls, Caller ID, and convenient Speed Dial. Experience the crystal-clear voice quality that modern communication apps can't replicate, enabling genuine emotional exchanges with loved ones. Access Voice Tools through your online account for convenient management of calls and voicemail, making Cox Phone your ideal choice for staying connected.
Elevate Your Lifestyle with Cox Homelife
With Cox Homelife monitor and stay connected to your household no matter where you go. Pets, packages, and more, customize your Homelife setup to keep a watch on all that is happening in your home. With the Continuous Video Recording feature, capture and replay every second of indoor and outdoor activity. Devices like Cox Contour TV allow you to manage your camera devices through voice commands. All you need to do is instruct your TV remote, and Cox Homelife will take you to the desired camera view. Powered by Panoramic Wi-Fi and HD Cameras, Cox Homelife has partnered with selected brands of smart home devices for your convenience. Make use of the Cox Homelife Video Doorbell to see and communicate with visitors, even when you are not home.
Choose Cox TV and Unlock Unlimited Entertainment
Discover the world of Cox TV packages where you can access a range of channels and features. With the Contour Box and Contour Voice Remote, make the most of voice command. With Cox cable plans, enjoy live TV, sports, and numerous other channels and streaming apps, all at your ease. Offers over 250 local and cable TV channels, including premium channels and channel packs. Get TV for the whole family. Take advantage of on-demand TV shows and movies, as well as premiers, or turn on your favorite music channels and set the mood. Assist your home's connectivity with Homelife, and Panoramic Wi-Fi. Using the Contour TV App, take your TV wherever you go. Experience the ultimate entertainment with Cox TV!
Time to Upgrade Your Digital Experience – Discover Cox Coverage in Your Area
Compared to previous generations, people of the 21st century are well-versed and savvy about the market. With easy access to information through connected devices, you can quickly assess offers and compare them to alternatives. You can even read reviews from fellow customers.
When considering whether to subscribe to Cox, there are many factors you need to take into account. Before taking any decision, it is wise to first confirm that your location is within their serviceable area. Currently providing services in 18 states across the United States, make sure to check if your state is on the list.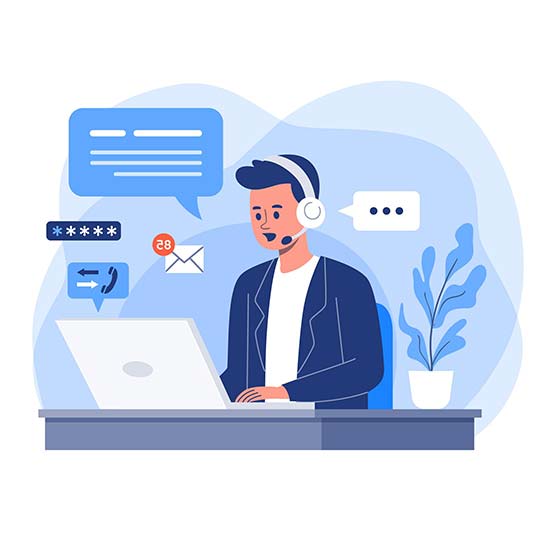 Which Cox Package is The Best?
Depending on your need, you can choose the fastest or most economical package offered by Cox.
What is the Cheapest Cox Package?
Cox has a variety of economical packages depending on your needs.
What is the Average Cox Cable Bill?
The Cox Cable TV packages start at $56.00 and can go up to $139.00 a month, depending upon the one you choose.
How Many Mbps is Cox?
Cox Internet offers download speeds from 100MBs up to 1.25TBs, depending upon your package.
How Can I Get a Discount on Cox Internet?
With Cox packages, you can get services with discounted prices and even customize your bundles.
Is Cox Cable Available in My Area?
Reach out to Cox customer service if Cox Cable packages are available in your area.
How Do I Reset the Cox Cable Box?
Plug out your device, wait ten seconds, and re-plug to reset your cable box.
What is the Average Cox Cable Bill?
Cox Basic Cable TV package start at $56.00 and can go up to $139.00 a month.
What is Cox Cable Used For?
Use Cox Cable to watch what you want, your way.
How Do I Cancel Cox cable?
Contact customer service via the Cox website email, hotline, or chatbot.
*Speeds are based on wired connections and may vary in your area.
**All monthly prices are for 12 months w/ 1-year agreement.
Data Disclaimer:
All Cox Internet plans include 1.25 TB (1280 GB) per month of data usage. Additional Data Plans can be added for an additional monthly charge. Excess usage is $10 per additional 50 GB block, except for Unlimited Data Plan subscribers. Unused data does not rollover. For more details on data plans and data usage, see cox.com/dataspeedplans and cox.com/datausage.
About Cox Cable:
See cable details here cox.com/residential/special-offers/bundles.html#tvServiceDetailsModal. See also Cable offer Ppurchased Content details here cox.com/residential/purchased.html. All streaming video usage counts towards Cox data plans.
About making changes to your plan
Additional services can be added at then-current regular rates. Rates and discounts subject to change when adjusting or removing services or equipment.