Experience Live TV and So Much More With Cox TV
With the Contour TV box, you can get access to a range of entertainment platforms. Discover Live TV, On Demand, recorded shows, and streaming apps, all on your Cox TV. All are clearly displayed on the main menu for you to easily access them. The on-screen guide, featuring high quality graphics, makes it even easier for you to navigate through Cox TV. Go on to browse shows and movies without even having to switch TV inputs.
Keeps a Check on Your Viewing Patterns
Diverse Range of Viewing Options
Easy Navigation with TV Guide
Convenient Bill and Payment Process
Share Your Entertianment to Other Devices
Add Cox Internet for the Best Deals
Let Your TV Listen to You with The Contour Voice Command Remote
Update your home entertainment with the voice command remote. Now you can easily switch between channels, discover new shows, and receive recommendations with the Contour remote. Exploring Live TV, On Demand, and streaming applications has never been easier. With a backlit keypad, the contour remote lights up upon touch. It is sure to follow your command regardless of where it is pointed at.
Contour Voice Command Remote gives you convenience like no other. Sit in your comfort spot and direct your TV to do as you please. The diverse channel line ups will never come in your way with the Voice Command Remote. Navigating through entertainment has never been easier.
Elevated Entertainment with Your Favorite Streaming Apps on Contour
With Cox tv packages channel lineup you can conveniently access all your preferred streaming applications at one place. Effortlessly switch between your choice of shows, sports, or news updates. All you need to do is give a voice command and your Contour remote will display what you need.
Netflix, Apple TV+, and ESPN+ are at your fingertips. Go on to enjoy free services like Tubi, Pluto TV, and Crackle for more entertainment. Browse through the diverse catalog to find something for you. On a slow day when you just want to relax, let the On-Demand feature take over. All entertainment is available in HD quality, making the viewing experience even more enjoyable. With Contour, you won't miss a thing when it comes to entertainment.
Streamline Your Cox Cable Bill Payment Process with These Convenient Options
Online Payment
Log in to your My Account and navigate to the 'Billing' section. Here you'll find the 'Make a Payment' option. Add your payment method along with the amount due. You can then choose between 'Pay Today' for an immediate payment or 'Schedule Payment' if you prefer to set a future date. Don't forget to review and agree to the 'Terms of Service' before clicking the 'Submit' button to clear your bill.
Opt For the Convenience of EasyPay
Join our automatic and recurring payment program through My Account or the Cox App. Simply input your payment details, including your bank account information or debit/credit card, and relax as this service takes care of your monthly bill, ensuring on-time payments.
Remit Via Mail
Prepare a standard envelope and enclose either a money order or a check. If you have a paper bill with a coupon, include that as well. It's important to mention your account number on the payment. Address the envelope to Cox Communications, Inc., and send it to P.O. Box 78071, Phoenix, AZ 85062-8071.
Pay Through the Cox App
Open the Cox Contour TV app and sign in using your User ID and Password. Open the "BILLING" option located next to the "HOME" tab. Click on the "MAKE A PAYMENT" button here. Enter the payment amount, select your preferred payment method, and add necessary payment details. To finalize the transaction, simply tap the "AGREE & SUBMIT" button.
Mobile Payment
Simply call the dedicated contact number provided on your bill to connect with a Cox service representative who will assist you in processing your payment. Alternatively, you can follow the voice prompts of Cox's automated system to pay your bill promptly without the need to wait on hold.
Make an In-Person Payment
You can conveniently settle your bill by visiting a nearby Cox cable store. In the event the store is closed during your visit, alternative payment options are available through third-party providers like CheckfreePay, MoneyGram, Western Union, or Fidelity Express, among others.

Your First Contour TV Box With a Voice Remote
This will be without any additional charges. The Record 1 Starter DVR service also included for the first year!

The Cox Experience
Get access to quick connectivity and free next-day delivery for all Internet, TV, and Voice orders!

30-day Money-back Guarantee
Avail this policy to get the flexibility of changing your plan. Feel free to tailor your plan whenever you need.
Concerned About a Cable Service Disruption?
Everybody knows how frustrating service disruptions can be. Cox strives to maintain consistent cable TV coverage for all their customers, regardless of location. If you do encounter an interruption, follow these simple steps while they work diligently to restore your service. Begin by verifying if the Cox cable outage is affecting your entire area, not just your home.
To check, log in to My Account or access the Cox app and navigate to the dashboard, where an Outage alert will indicate any area-wide impact. If there's no notification, attempt resetting your Cox TV box to restore your service.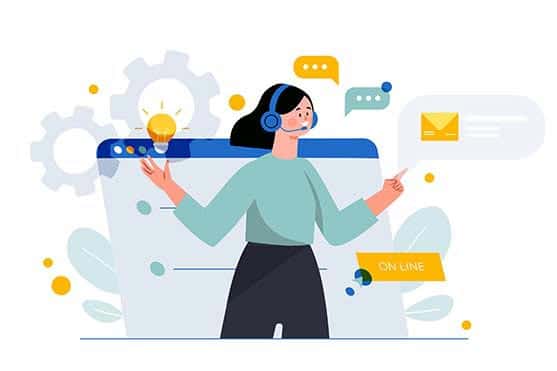 Discover Cox Contour Live TV Services in Your Vicinity
It's highly likely that you can access the convenient and cost-effective services offered by Cox in your locality! Cox has a broad presence across 18 states, with a significant footprint in each service area. Your current or upcoming address likely falls within one of Cox's expansive service regions.
If you are uncertain about this, do not hesitate to reach out to Cox or utilize the store locator by entering your zip code. Alternatively, if you've noticed a nearby physical store, you can check for service availability there as well. If you need more information on service availability in your area, don't hesitate to connect with an authorized Cox representative.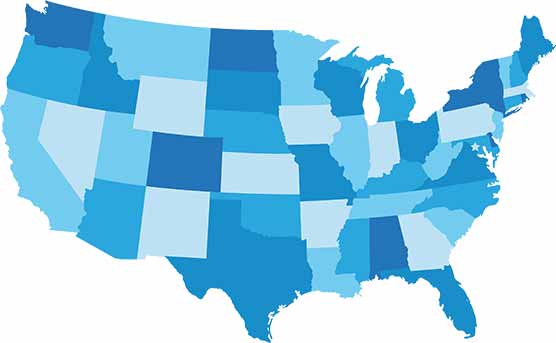 Frequently Asked Questions
How to program Cox remote to TV?
Use the Cox remote to press and hold the SETUP button until the POWER button blinks twice. When you press and hold the VOL increase button, the POWER button will blink twice. For additional help call Cox customer service.
Can you add apps to Cox Contour TV?
Yes, Cox Contour TV Max supports Netflix, Peacock, Hulu, Tubi, Amazon Prime, YouTube, Disney+, and other apps.
How do I report a Cox cable TV outage?
Call on the Cox customer service helpline.
How do I pay my Cox cable bill?
You can pay your Cox bill online via the website, through EasyPay, at a Cox store, at third party locations, or by seeking guidance from Cox customer service.
What channels does Cox cable TV offer?
Cox offers all public access channels and a variety of channels for sports, news, film, dramas, reality TV, and more, depending upon your package.
Who owns Cox TV?
Cox Communications is a project of Cox Enterprises, a privately owned corporation founded by Governor James M. Cox in 1898.
What is the Cox TV app called?
The Cox TV app is called Contour TV.
Legal and General Disclaimers
*all prices relate to a 12-month service agreement
*channel lineups and positions may vary
*speeds are based on wired connections and may vary
See cable details here cox.com/residential/special-offers/bundles.html#tvServiceDetailsModal. See also Cable offer purchased Content details here cox.com/residential/purchased.html. All streaming video usage counts towards Cox data plans.
Pricing and Policies
Pricing, packages, and policies are subject to change, including when adjusting or removing services or equipment. Prices do not include applicable taxes, surcharges, usage-based charges (such as data, toll usage, pay-per-use service), and other fees. After any promotional period, regular rates apply (see www.cox.com). Prorated charges may appear on your bill if you change services before the billing cycle is complete. Rates, and/or when applicable, term agreements, may differ from those presented here as a result of customer's account features, such as existing discounts, bundles, term agreements, or service address. Other restrictions may apply. All services and plans subject to Cox Residential Customer Service Agreement (including mandatory arbitration provisions), Acceptable Use Policy (including Cox's right to terminate service for abuse of network), and other policies at: cox.com/policies.
About Streaming
A Netflix streaming membership is required to access Netflix. Netflix is subject to the Netflix Terms of Use at www.netflix.com/TermsOfUse. YouTube is a registered trademark of Google LLC. A Prime membership or Prime Video subscription may be required to access certain content on Prime Video. Access to Prime Video is subject to the Prime Video Term of Use at www.amazon.com/videoterms. Amazon, Prime Video, and all related logos are trademarks of Amazon.com, Inc. or its affiliates. For all Cox Communication policies regarding our services and business practices visit www.cox.com/aboutus/policies.html. 
About premium channels
HBO MAX™ is only accessible in the U.S. and certain U.S. territories where a high-speed broadband connection is available. HBO MAX is used under license. 
CINEMAX® and related channels and service marks are the property of Home Box Office, Inc. 
STARZ® and related channels and service marks are the property of Starz Entertainment, LLC. Visit starz.com for airdates/times. 
SHOWTIME and related marks are trademarks of Showtime Networks Inc., a ViacomCBS Company.  Individual programs, devices, and marks are the property of their respective owners.  All Rights Reserved.
About making changes to your plan
Additional services can be added at then-current regular rates. Rates and discounts subject to change when adjusting or removing services or equipment.
30-day money-back guarantee
See 30-Day Money-Back Guarantee terms and conditions here: cox.com/residential/tv.html#moneyBackGuarantee