24/7 Continuous Recording
Upgrade Your Cox Homelife Package With Contour TV/Stream Player
Cox Homelife with Contour TV or Stream Player will let you experience convenience like no other. The complementary Contour Voice Remote that comes with your TV or Stream Player will manage your entertainment system as well as your Homelife device through voice commands. Cox Homelife support is here for you.
All you need to do is instruct your Contour Voice Remote to play live footage on your TV from your Homelife camera. Be it live footage or recorded content, you can watch videos from the comfort of your sofa.
Contour Voice Report
Real-time And Recorded Video Coverage
Self-manage Your Entertainment Set Up
Catch Every Move with Continuous Recording on Cox Homelife Smart Home
With the built-in featur4 e of continuous recording, you are sure to not miss any events, or movements happening inside or outside your home. With motion detection around the clock, you can access present and previous footage.
You can even watch live camera feeds of previously recorded footage. All you will need is the Panoramic Wifi app. In case of comprehensive coverage, connect up to 6 cameras inside, outside and around your home.
Standard of 4 Cameras in Homelife Smart Home Package
24/7 Motion Detection
Access Recorded Footage of Up to 10 Days Ago
Feel Empowered with Cox Homelife
Monitoring your home has never been simpler. Take control of your smart home and keep a constant check at all times and places. You can receive real-time notifications of your smart home device status so that you stay informed. Access video clips, control lights, change thermostats, and manage door locks, all through your mobile phone.
With the Panoramic Wifi app, you have control of all Cox Home Security features.
Real-time Updates

Easy Control Through Your Mobile Phone
Regulate the Entire Home System With the Cox Homelife App
Why You Should Consider Cox Homelife
Insane Mobile Notifications
The Homelife gear operates wirelessly over the internet. Whether you configure motion alerts in the app during setup or tweak them later in individual camera settings, you'll go bonkers over the real-time mobile alerts you receive wherever you are!
Reliable Connection and Fast Speeds
Cox Internet and Panoramic Wifi provide a consistent and stable power source to operate the devices within your Cox home security system. With fiber-powered internet and exceptional Wi-Fi, you can count on the smooth and seamless functioning of your connected home, ensuring reliability and efficiency. 
Budget-Friendly Home Security Answer
For those with Cox Internet and Panoramic WiFi subscriptions, integrating Smart Home into your Cox package is a wallet-friendly move. For just an additional $15 per month, you gain the ability to monitor your home and loved ones from any location, significantly reducing daily life stresses!
Customizable System Building
Cox offers a spectrum of options to empower you to tailor your smart home security system according to your precise preferences. We've established partnerships with reputable brands, enabling you to seamlessly integrate and control popular devices within your Cox Smart Home configuration.
Effortless EasyConnect Setup
Opting for Cox Homelife Smart Home means a convenient EasyConnect installation choice, highly recommended for a smooth setup process. Cox furnishes straightforward, step-by-step instructions to make installation a breeze. However, if you encounter challenges in configuring your smart Cox home security, worry not—professional installation services are at your disposal for an extra fee.
Change Your Speed Whenever Your Lifestyle Changes
Subscribed to a plan but it doesn't fit your needs? Has your Internet lifestyle changed? In confusing moments like these, the provider has you covered. Change your speed based on your online activities and fall in love with the provider all over again.

Optimized Cox Smart Security
Powered by Panoramic Wifi and Cox Fiber network, ensure seamless connectivity for your self-monitored security system, providing fast and reliable internet coverage throughout your home.

Essential Cox HD Camera
The HD camera, a vital component of your Cox security, acts as your eyes and ears on the ground, offering a wide field of view, two-way audio, and Continuous Video Recording. Even in the darkest nights, the Infra-red illumination feature provides clear visibility. 

Enhanced Home Monitoring
Remotely monitor your home effortlessly. Communicate with visitors using the built-in speaker and mic, access Continuous Video Recording and motion-based clips via the Panoramic wifi app, ensuring comprehensive surveillance even when you're away.
Accessible Cox Homelife Support
For instant assistance, connect with Cox Homelife Support anytime through a phone call. Their dedicated support team efficiently handles even the most intricate issues or urgent requests, ensuring your complete satisfaction. If you're dealing with Cox Account login problems, worry not. Utilize various options like live chat, phone assistance, or in-person visits to Cox service centers, minimizing wait time. Relocating? Carry your Homelife equipment to your new abode and let Cox support guide you through the installation process. Stay updated on the latest packages and promotions by reaching out to their 24/7 customer support.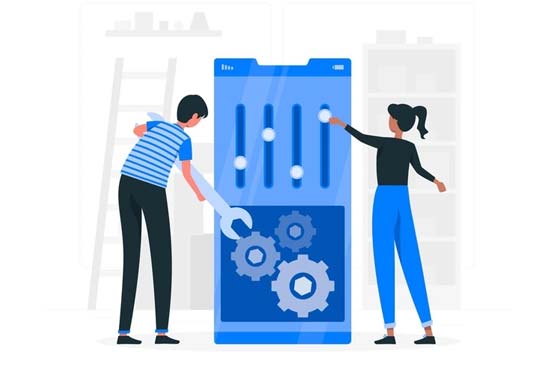 Unlock the Full Potential of Your Smart Home
Always Seize Every Moment
With round-the-clock video recording, your camera captures every moment, allowing you to revisit and review footage at your convenience.
Your Home Is Just a Touch Away
Manage your smart home and receive alerts from anywhere with the Panoramic Wifi app on your mobile device through Cox Homelife login.

What's So Good About Cox Internet deals?
Access Improved Configuration
Enhance your doorbell experience and unlock a world of possibilities with advanced features including motion detection, two-way audio communication, and app notifications for your camera.
Essential Devices Required
Regardless of how you want your home to function, Homelife is here to assist. You can enhance your convenience by integrating popular third-party smart home devices.
Effortless Cox Homelife Setup
Setting up Cox Homelife Smart Home is now a breeze. EasyConnect, a DIY option, simplifies installation. Your equipment, like xCam2 and Video Doorbell, comes with clear instructions. Choose DIY for quick setup or opt for professional installation for a fee, including camera mounting. Connect seamlessly via Cox Panoramic Wifi and manage your home using the Cox Panoramic Wifi App.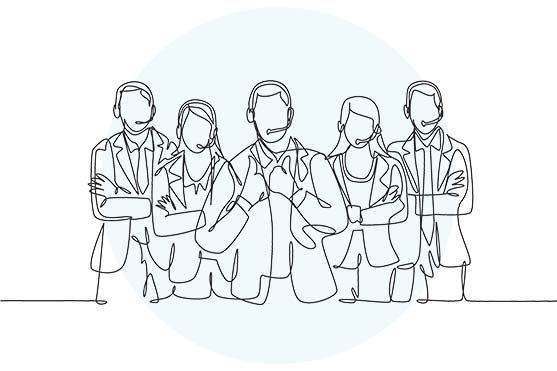 Frequently Asked Questions
What is Cox Homelife and how to use it?
Cox Homelife is a comprehensive smart home security and automation solution providing various devices like cameras and sensors for home monitoring.
Cox Homelife camera without a subscription?
Cox Homelife cameras require a subscription for full functionality and continuous monitoring services. Without a subscription, the camera may have limited features and functionalities.
Does the Cox Homelife camera have audio?
Yes, the Cox Homelife camera typically features two-way audio, allowing for communication with those near the camera.
Does Cox Homelife work with Alexa?
Yes, Cox Homelife can integrate with Alexa, enabling voice control and convenient management of your smart home security using compatible Alexa devices.
How do I reconnect my Cox Homelife camera?
Ensure it is powered on and connected to your wifi network. Access the Cox Homelife app, locate the camera settings, and follow the instructions to reconnect or reset the device.
How much are Cox Homelife cameras?
The pricing for Cox Homelife cameras varies based on the specific camera model and package. Contact Cox directly or visit their website for the most up-to-date pricing information.
What does Cox Homelife include?
Cox Homelife includes a range of devices such as cameras, sensors, smart plugs, and more to enhance home security. It provides features like continuous video recording, motion detection, and remote monitoring via a dedicated app.
How much does the Cox Homelife camera cost?
The cost of a Cox Homelife camera depends on the specific camera model and any ongoing promotions or packages. It is best to call the Cox Homelife phone number for accurate pricing details.
*Speeds are based on wired connections and may vary in your area.
**All monthly prices are for 12 months w/ 1-year service agreement.
Data Disclaimer:
All Cox Internet plans include 1.25 TB (1280 GB) per month of data usage. Additional Data Plans can be added for an additional monthly charge. Excess usage is $10 per additional 50 GB block, except for Unlimited Data Plan subscribers. Unused data does not rollover. For more details on data plans and data usage, see cox.com/dataspeedplans and cox.com/datausage.
About making changes to your plan
Additional services can be added at then-current regular rates. Rates and discounts subject to change when adjusting or removing services or equipment.
About making changes to your plan
Use of a Cox-approved DOCSIS 3.0 or higher cable modem is required for internet service. (Gigablast and Ultimate service require 3.1). WiFi equipment meeting the 802.11ac standard is required for optimal wireless Ultimate and Gigablast performance. For current download/upload speeds for all Cox Internet tiers, visit the Speeds and Data Plans page: https://www.cox.com/aboutus/policies/speeds-and-data-plans.html. Uninterrupted or error-free Internet service, or the speed of your service, is not guaranteed. Actual speeds may vary based on the type of equipment used, environmental and structural conditions in your home, number of users, and other factors. Maximum available speeds may vary depending on the service area. For more information on Cox Internet, see Cox Internet Service Disclosures: https://www.cox.com/aboutus/policies/internet-service-disclosures.html